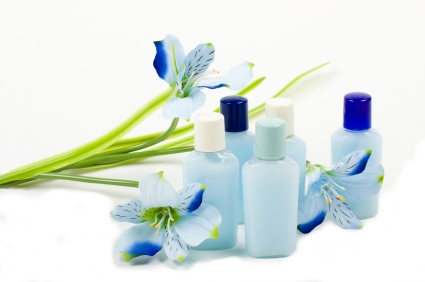 By
Kyla Miller, R.H.N.
;
Many people today use personal care products. Things like shampoo, soap, toothpaste, and even deodorant become necessities for many living in the "modern" world. So many of these products sold on the market today are riddled with toxic chemicals and additives including, parabens, triclosan, sodium laurel sulphate, aluminum, fluoride, and the list goes on. If you're at all concerned about these products that contain potentially deadly ingredients such as those just mentioned, we encourage you to
read the labels
before you buy. A great resource that we have used in the past is
Skin Deep Cosmetic Database
where you can search products that will provide you with a breakdown of what is in them, identifying those ingredients that are harmful, and providing you with better alternatives. If you want to take it a step further, you may also try making your own.
In the
video
below, Kyla lists many of the healthier personal care products that we use and shows you how you can make your very own deodorant. The products listed in this video are just but a small few of the many products available on the market today. We hope you enjoy the video ~ With love,
How to Make Your Very Own Home Made Deodorant
In an effort to decrease the amount of chemicals and additives our body is exposed to, we must start by eliminating things that we can, thereby
limiting the effect of environmental pollutants on our bodies
. The more toxins we can eliminate form our life, the better we can maintain a healthy body, mind and soul.
Your question: Do you purchase chemical free personal care products or do you prefer to make your own? (post your comments below)
_________________________________________________________________________

About the Author : Kyla Miller is the co-founder of guidinginstincts.com. She has overcome illness through dietary/lifestyle changes, and practicing a positive mindset daily. Kyla is a Registered Holistic Nutritionist and is currently studying to become a Reiki Master.